A New Year of Possibilities Starts with Kindness
A new year is upon us and with it a world of possibilities. Many of us make resolutions and set goals — lose weight, advance in our careers, eat healthier, etc. But at the start of 2019, I invited readers to join me in one important quest:
Let's work toward becoming a little kinder, a little happier, and a little better in our relationships with others.
Now, at the start of a new year: How did we do?
Evaluate and Assess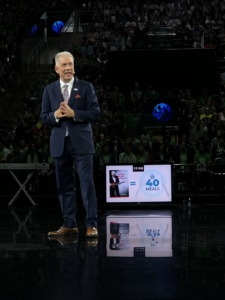 Each December, I evaluate and assess what I accomplished in the previous 12 months. I'm also honest with myself and write down what I'd hoped to accomplish, but which I didn't.
I wrote about my process in a blog post last January. That process includes a tactic I picked up from Benjamin Franklin. As a teenager, Franklin wrote down important things that he wanted to pattern his life after. We think of those as our values. For me, my goals and objectives are closely connected with my personal values.
So we write down our goals, but it's not enough just to write them down and stuff them in a drawer. Rather, as Franklin did, we must track how we're doing. Franklin tracked in his notebook how well he did in following one of the 13 virtues he considered to be most important to him. (Incidentally, a more in-depth description of this is included in All the Right Reasons. Not surprisingly, the chapter's called The Ben Franklin Principle.)
Looking Ahead
Toward the end of 2019, I participated in an important challenge called Commit to You: 90 Days of Health. In addition to writing down my commitment, I recorded it on video and shared it publicly. I committed to living a life more present. To live in the moment rather than dwelling on the past or worrying about the future.
And that's how we circle back to the invitation at the top of this post. By committing to being more present, I became more aware of how my actions affected those around me. I instantly thought about how I could be a little kinder. Interacting with those I love and care about helped me to become a little happier. All of the above helped me to become a little better in my relationships with others.
But just because we flipped the calendar doesn't mean we're done. As we embark on another new year, I ask that we continue to strive for more kindness and happiness in our lives.
As Gary Vaynerchuk, who spoke at the 2019 USANA Live event, wrote on his social media: Kindness is the word of 2020.
All the Right Reasons includes 12 timeless principles for living a life in harmony. Book sales benefit the USANA Foundation to help ensure impoverished children and families reach their fullest potential.
https://www.kevinguest.com/wp-content/uploads/2018/08/Kevin-Guest-Logo-White.svg
0
0
Kevin Guest
https://www.kevinguest.com/wp-content/uploads/2018/08/Kevin-Guest-Logo-White.svg
Kevin Guest
2020-01-13 09:00:31
2020-01-13 10:31:03
A New Year of Possibilities Starts with Kindness