A New Chapter for Myself and USANA
Today, I am sharing news that has filled me with many emotions—excitement, confidence, some nostalgia, and, most of all, deep gratitude. On July 1, 2023, I will transition to the role of executive chairman of USANA, and our current president, Jim Brown, will be named CEO and begin reporting directly to the Board of Directors.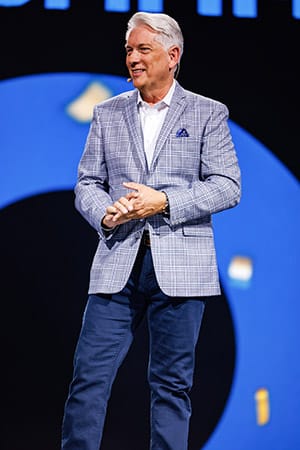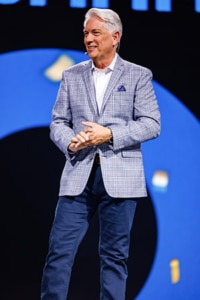 Our executive leadership team, the board, and I have planned for this transition for many years, and the time is right. The board and I are confident in Jim's experience, abilities, and preparation to lead USANA into its next chapter of growth. He has served as president of the company for the last six years, and previously oversaw our global operations and manufacturing.
His unique experience has given him an unwavering commitment to our Associates and the high-quality products they represent. Having worked closely with Jim for more than 15 years, I have learned and benefitted from his extraordinary dedication, judgment, and passion for USANA's business and mission. I am truly grateful for Jim's friendship and for his willingness to step into this role.
Although my decision is bittersweet, I'm excited for my new role as executive chairman. I can leave behind the demands of day-to-day leadership but continue to be deeply involved in advancing the company's strategy and mission. I will still attend many USANA events and be part of regular executive strategy meetings and, of course, continue in my leadership role with the board. I feel fortunate for the opportunity to extend my tenure with USANA while having more time for the activities I love. (More time playing music and adventures with my wife, Lori, and our grandkids are at the top of the list.)
I love USANA and all it stands for—and I love the people of USANA even more. I want to express my tremendous appreciation for you and every one of our Associates around the world. Thank you for your tireless efforts in making USANA one of the foremost leaders in health and wellness. Thank you for thousands of meaningful conversations and shared laughs along the way. Thank you for supporting this next step and for seizing the many opportunities that lie ahead for our company.
https://www.kevinguest.com/wp-content/uploads/2018/08/Kevin-Guest-Logo-White.svg
0
0
Kevin Guest
https://www.kevinguest.com/wp-content/uploads/2018/08/Kevin-Guest-Logo-White.svg
Kevin Guest
2023-02-13 15:00:21
2023-02-17 09:06:07
A New Chapter for Myself and USANA