4 Steps to Get Motivated & Achieve More
Successful people do a good job of getting motivated to take action each day. With the right inspiration, I have seen that anyone can become more productive.
Earlier this month, I shared thoughts on how to "March Forth on March 4." Here are four key steps to help you achieve more.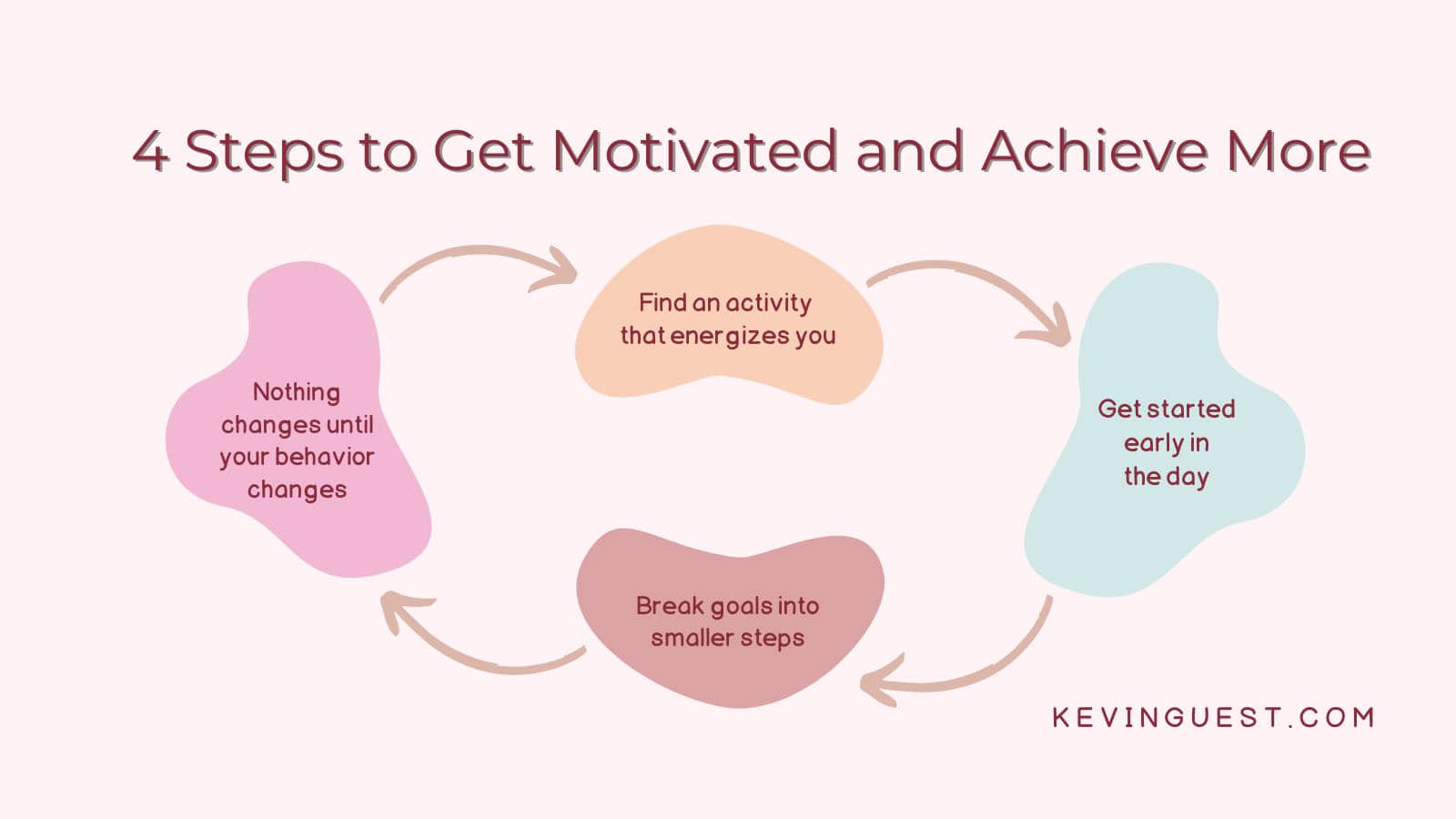 1. Get Motivated: Find an Activity That Energizes You
Use music, books, quotes, or movies for motivation. Maybe you have a certain movie scene or song that motivates you. For someone else, it might be a favorite quote. Inspirational videos found online only take a few minutes to watch. The key is to start and end the day with something that inspires you to take action.
One thing that can energize you is a good exercise routine that increases your heart rate and sends oxygen to your brain, which will refresh you, help you think more clearly, and feel more like doing your work.
2. Get Started Early in the Day
I've found if you can accomplish something worthwhile before 9 a.m., you'll be motivated to do even more during the rest of the day. If you fail to do anything substantial by noon, you might feel bad about how you've wasted the morning.
Often, you won't feel motivated in the afternoon and will likely stall progress by putting things off until later.
As I write in my book, All the Right Reasons, I took this approach before performing at Grand Ole Opry with country star Collin Raye.
I arrived in Nashville early, interacted with country music idols, and had a great experience when I went on stage. That was a complete turnabout from my first Opry performance. All this was because I was early and prepared, which put me in a calm frame of mind.
3. Break Goals Into Attainable Steps
Dividing bigger goals into a series of small steps is a huge secret to success. What's more, accomplishing goals rapidly motivates you to the next one. I've also found it's key to celebrate and reward yourself for a job well done, and with small steps, rewards come often.
4. Nothing Changes Until Your Behavior Changes
Visualization and positive self-talk have their place, but they're only effective if your behavior changes. You can wish your way to make a million dollars by aligning with your values, but it won't happen unless you're consistently doing something different. That's the key to real change.
Most of all, I know life is short, but it's long enough if we don't waste time. Simply put, we can accomplish a lot between now and the end of our life if we respect and make the most of our time. It's easy to put things off until tomorrow, but there are only so many tomorrows left.
I shared these thoughts and more in a news release that went out on March 3, 2022.
Designed to help others find keys to successful careers and life, All the Right Reasons reveals 12 principles for living a life in harmony. All proceeds from sales of the bestseller are aimed at feeding two million meals to hungry children. Available on Amazon, each book sold provides 40 meals through The USANA Foundation.
https://www.kevinguest.com/wp-content/uploads/2018/08/Kevin-Guest-Logo-White.svg
0
0
Kevin Guest
https://www.kevinguest.com/wp-content/uploads/2018/08/Kevin-Guest-Logo-White.svg
Kevin Guest
2022-03-11 08:00:00
2022-06-15 09:44:02
4 Steps to Get Motivated & Achieve More