It's Time to #StartSomething!
More than a month later, I'm still feeling the energy from USANA's 30th Anniversary Global Convention. Thousands of people joined us in person, and tens of thousands more across the globe watched the event unfold virtually.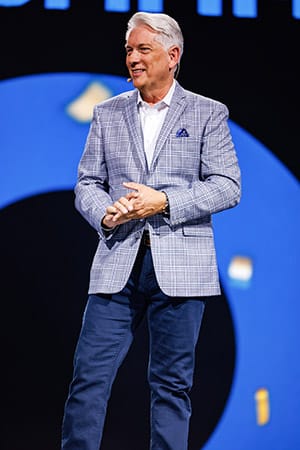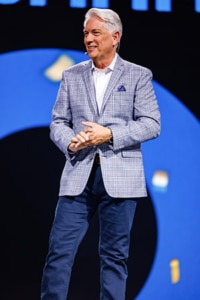 Inspirational speakers shared motivational messages. Health-focused entrepreneurs connected with others enthusiastically and purposefully. It showcased the best in USANA as we strive to become The Healthiest Family on Earth.
Yet, as I mentioned toward the end of the three-day event, if something hadn't changed for the attendees, and if they weren't planning to do something differently when they returned home, the entire event would have been a waste of time.
I pleaded with the audience: Please don't let this be a waste of time.
After two-plus years filled with heartache and pain for so many, the USANA Family took charge with a Day 1 mindset and accepted the challenge to Start Something.
"Life can only be understood backwards, but it must be lived forwards." — Søren Kierkegaard
That quote resonates strongly with me, especially as we look toward the future. We learn from the past and live with an eye on the future.
It all starts now.
Once you start something, you commit to creating change in yourself while inspiring others to do the same. I believe doing so helps you to live a life in harmony.
For me, as you can see by watching the video below, I'm committed to Start Something Again. That means revisiting my gratitude journal. I'll take time each day to write down what I'm thankful for. Plus, I'm planning to start sharing notes from that journal on my social media to further express my gratitude.
Today is a brand new day. It's time to start something, commit to daily actions that will move you closer to your goal each day, and share your progress with family, friends, and followers on social media.
I look forward to seeing each of you #StartSomething, and I hope you'll take this opportunity to live life forward.
Note: A version of this article originally went to e-newsletter subscribers on Sept. 21, 2022. I invite you to subscribe for free.
https://www.kevinguest.com/wp-content/uploads/2018/08/Kevin-Guest-Logo-White.svg
0
0
Kevin Guest
https://www.kevinguest.com/wp-content/uploads/2018/08/Kevin-Guest-Logo-White.svg
Kevin Guest
2022-09-26 11:00:25
2022-09-26 11:06:53
It's Time to #StartSomething!