Join Me in Making the Promise2Live
The Promise2Live pledge is a promise not only to our loved ones but also to ourselves as we recognize Suicide Prevention Month in September.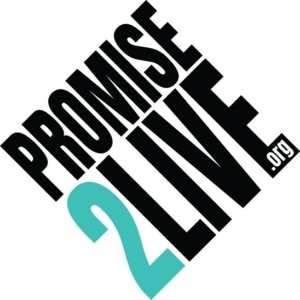 USANA Health Sciences is a company dedicated to health and well-being. We believe that true health encompasses both the body and the mind. While we have made significant strides in understanding physical health, we have continued work to do with the mind.
To truly be healthy, we have to take the mind into consideration. That's why our mission is to spark conversations and create a safe space for individuals to share their struggles.
Earlier this year, USANA partnered with Good Deed Revolution and its Promise2Live campaign to erase the stigma and start talking more directly about mental health and suicide.
My personal journey and professional associations led me to therapy, where I learned the importance of open communication about suicide.
Read More About My Personal Journey on LinkedIn and in this Deseret News Article.
One thing learned from my therapy is to be part of the solution. To understand it's OK to say the word suicide and to talk about it directly. I want others to seek harmony and engage in honest conversations with loved ones about mental health.
Take the Promise2Live Pledge
The Promise2Live pledge involves promising to reach out to trusted resources when struggling personally and to share the pledge with others. Thousands of people, including USANA employees and affiliated celebrities, such as Dr. Mehmet Oz and country music star Collin Raye, have already taken the pledge.
Suicide remains a major global issue. The act of openly discussing suicide can release pressure for those struggling, providing crucial relief. By bringing this issue to the forefront, my hope is to reduce the stigma and foster a culture of understanding and support.
As the world comes together during September's Suicide Prevention Month, I encourage everyone to take the Promise2Live pledge and play a role in saving lives. To learn more and take the pledge, visit www.Promise2Live.org.
Promise2Live Live Event: Sept. 10, 2023
World Suicide Prevention Day is Sept. 10. I urge you to tune in that evening to watch the Promise2Live livestream event.
Watch Highlights from the 2022 Event
"We are demonstrating the innovative power of using live-streaming on various channels by various influencers as an effective method to get the word out about Suicide Prevention and Mental Health," Promise2Live Live organizers wrote.
Here is more on the event featuring Brandy Vega, founder of Good Deed Revolution and Promise2Live:
I invite you to learn more about USANA's partnership with Good Deed Revolution, and I challenge you to make the Promise2Live today. If you or someone you know is struggling with thoughts of suicide, call 988 to connect with the 988 Suicide and Crisis Lifeline.
https://www.kevinguest.com/wp-content/uploads/2018/08/Kevin-Guest-Logo-White.svg
0
0
Kevin Guest
https://www.kevinguest.com/wp-content/uploads/2018/08/Kevin-Guest-Logo-White.svg
Kevin Guest
2023-09-04 10:30:53
2023-09-13 09:44:58
Join Me in Making the Promise2Live