World Service Week 2021: Giving Back to Your Community
We're less than a month away from USANA World Service Week. Each year, the USANA Family joins together around the world to give back. This year's global event will take place June 14-21, 2021.
As you may know, one of my all-time favorite quotes, which is attributed to Winston Churchill, is:
"We make a living by what we get, but we make a life by what we give."
Truly, the things that really matter are what we can do to help others. Many of us are blessed to be in a position where we can give of our time and our money to help out those less fortunate.
Over the next little while, The USANA Foundation's blog and social media will share stories about individuals who are making a difference in their communities.
Most recently, I read about why, in 2019, Canadian bobsledder Alex Kopacz joined the Foundation's mission to Chiang Mai, Thailand. The Olympic gold medalist and USANA athlete served "to help families living in abject poverty who lacked the means to feed themselves," the article says. "Along with 24 other volunteers, he helped the locals build lasting, sustainable food sources."
What an inspiring story. I encourage you to read the article, and then I invite you to make a commitment to serving your own community during World Service Week.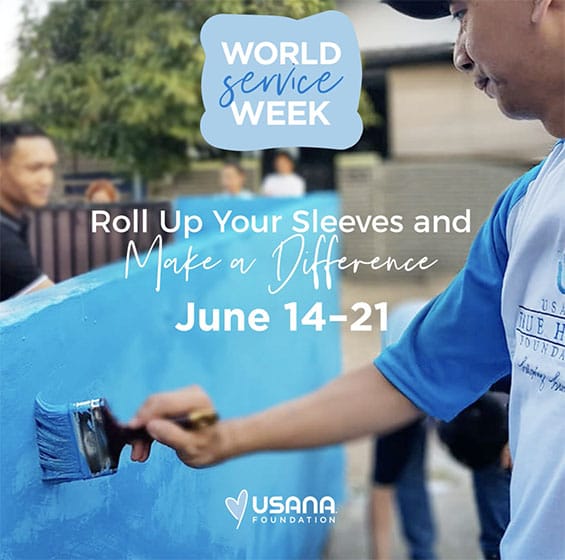 Giving Back
There are so many opportunities to get involved and to make a difference. Please send me a message with how you're planning to give back during USANA's fifth annual World Service Week. It could be included in next month's e-newsletter.
If you're looking for inspiration, you can donate, learn how to become a USANA Foundation Ambassador, or fundraise through the USANA Foundation website.
Note: A version of this article originally went to e-newsletter subscribers on May 20, 2021. If you'd like to subscribe, I invite you to do so here.
https://www.kevinguest.com/wp-content/uploads/2018/08/Kevin-Guest-Logo-White.svg
0
0
Kevin Guest
https://www.kevinguest.com/wp-content/uploads/2018/08/Kevin-Guest-Logo-White.svg
Kevin Guest
2021-05-24 10:32:11
2021-05-24 11:05:32
World Service Week 2021: Giving Back to Your Community