It seems most of our lives are spent on a journey instead of at some final destination. This is why, in my book All the Right Reasons, I define success by The Journey Principle: Success is about the experiences you have, the relationships you build, and the lessons you learn.
I know success can be defined in many ways. But for me, success comes through the relationships we develop. It's buoyed by the lessons we learn. And success is connected to our experiences in life that move us forward.
In the book, I reference extraordinary individuals to illustrate The Journey Principle. I talk about Sister Teresa de Lisieux. In 1946, Sister Teresa — or Saint Teresa of Calcutta or Mother Teresa — received the call to help the poor while living among them.
She set out to establish a community dedicated to serving the poorest of the poor. Daily she visited families in the slums, nursing the sick, the hungry, and the dying. She started an outdoor school for destitute children and focused on giving dignity to those who suffered many indignities.
Her remarkable work touched many lives and helped countless individuals.
Mother Teresa passed away in Calcutta in 1997 without a penny to her name. She never got a college degree, never starred in a movie, never made her fortune in the stock market, and never worked her way up the corporate ladder. Mother Teresa herself admitted she hadn't done any "great" thing, only small things with great love.
Yet, no one would consider Mother Teresa a failure. We consider her successful in her compassion.
She helped to make the world a better place and, in the process, Mother Teresa discovered the secret to living a life in harmony.
I hope in your journey you'll find success as you develop strong relationships. Even more, I hope you'll learn and grow from those relationships and your experiences throughout life.
12 Timeless Principles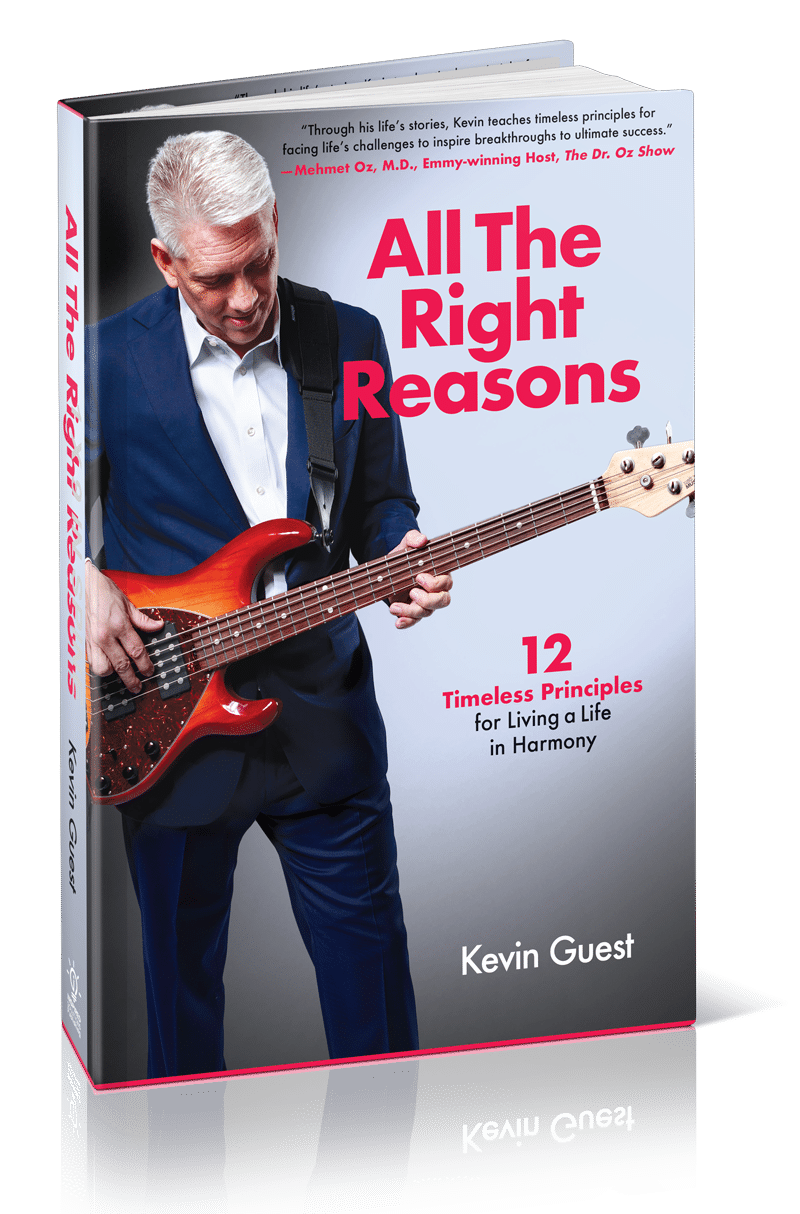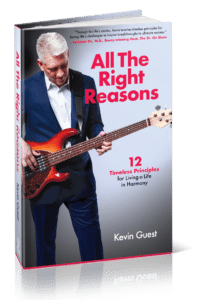 Since its publication in 2018, I've shared key points from All the Right Reasons. In written form and through short videos, I've gathered elements from each principle and have linked them here.
https://www.kevinguest.com/wp-content/uploads/2018/08/Kevin-Guest-Logo-White.svg
0
0
Kevin Guest
https://www.kevinguest.com/wp-content/uploads/2018/08/Kevin-Guest-Logo-White.svg
Kevin Guest
2022-09-19 09:00:04
2022-09-10 08:28:00
The Journey Principle: How Do You Define Success?