USANA Celebrates 30 Years
Throughout my life, I've been fortunate to meet many great people. One of the greatest helped shape the last 30 years. Dr. Myron Wentz, the founder of USANA, created a path that I'm grateful I followed.
In some ways, I can't believe it's been 30 years since I hitched my wagon to Dr. Wentz and this great company. Where did the time go? Yet, I smile each time I think about the longevity and the tremendous impact USANA has had on so many lives around the world.
USANA is preparing to celebrate its 30th anniversary at our Global Convention. It reminds me why we're all here.
We're here to create the Healthiest Family on Earth.
Our focus remains consistent, as it has for three decades. This notion of the Healthiest Family on Earth continues to be relevant and important. I'm sure 30 years from now, the idea of health — physical, emotional, spiritual — will be even more relevant than it is today.
A Global Celebration
For the first time in three years, the USANA Family plans to gather in Salt Lake City to celebrate. The 30th Anniversary Global Convention is scheduled for Aug. 17-20. It's an event to celebrate you and all the wonderful people who make USANA what it is.
Create memories to last a lifetime as we recognize you and everything you've achieved. Power your entrepreneurial mindset with engaging workshops, energizing speakers, and an electrifying party three decades in the making.
This year's global convention is positioned as a hybrid event, which means there are in-person and virtual elements.
Health and safety are paramount. I encourage you to carefully consider your own circumstances and select the ticket option that works best for you (here are answers to several common questions). The online component no doubt will be outstanding.
Yet, as the global USANA Family prepares to meet in person for the first time in three years at an event three decades in the making… Well, let's just say the USANA 30th Anniversary Global Convention is poised to be an event unlike any other.
USANA and Culture
As a side note… Recently, I've written about corporate culture and how I believe it's a differentiator for USANA. It's one reason we've been around 30 years — and I believe it's why we're just getting started.
Aligning personal values with your employer's culture brings a peaceful sense of harmony and strengthens teams. If you missed my thoughts on this notion, I invite you to read the full article.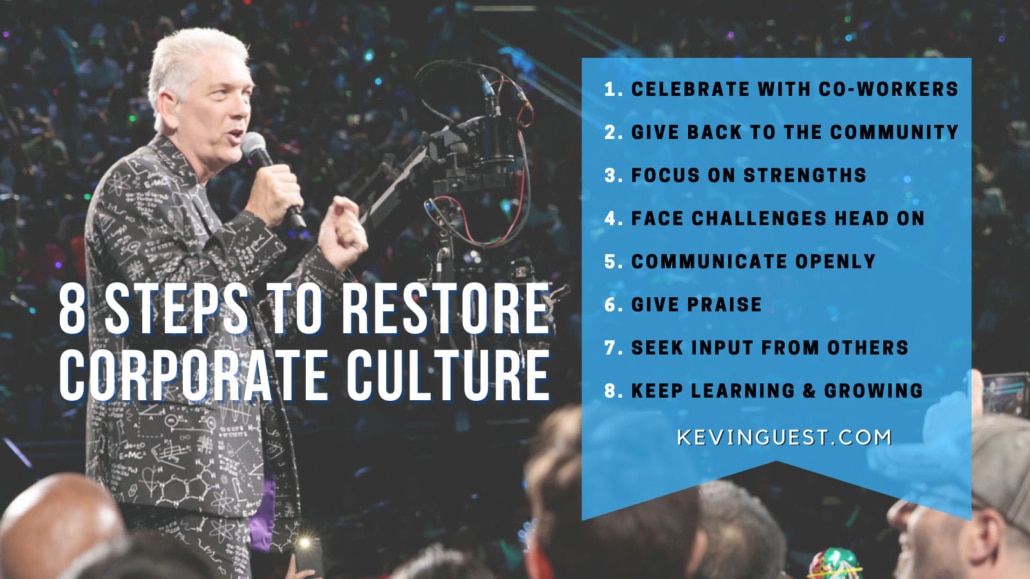 Here's wishing you good health and happiness, and I can't wait to see my extended USANA Family (either virtually or in person) in August.
https://www.kevinguest.com/wp-content/uploads/2018/08/Kevin-Guest-Logo-White.svg
0
0
Kevin Guest
https://www.kevinguest.com/wp-content/uploads/2018/08/Kevin-Guest-Logo-White.svg
Kevin Guest
2022-07-11 09:00:49
2022-07-08 13:54:16
USANA Celebrates 30 Years